Master craftsmen
Discover where tradition and quality meet

1948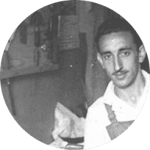 The Beginnings
During 1948, in post-war San Sebastian, Manuel Gonzalez took his first steps in the world of leather. He decided to step out on his own after 8 years as a leather craftsman.
---

1950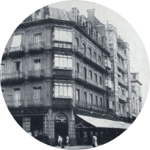 A great success
In 1950, due to the great success of the luggage he had been making, he moved to larger premises in Calle Fuenterrabía. From there, Manolo (as he preferred to be known) and Pepi gradually began to add new products. First, there were the belts, then purses and handbags.
---

1965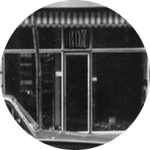 January 2nd. An Important Date
2 January 1965 was a key date in the business of both.The company entered a new phase after moving to larger premises, situated at 12, Calle San Martín, where they increased their product range. They also officially registered the name BOX as a trademark, in honour, among other things, of the legendary quality of bovine leather tanning they had used through the years: the famous BOXCALF.
---

1975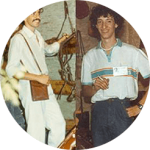 Design and quality
From the mid-70s, the brand began to concentrate more on design, quality and good service, in the search for its own identity.
---

1977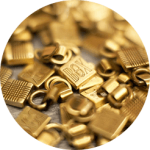 Symbols of San Sebastián:
El tirador de metal
BOX San Sebastian has wanted its history to go hand in hand with the city of San Sebastián, so symbols of it have gradually been incorporated into the image of the brand since the end of the 70s.
---

1980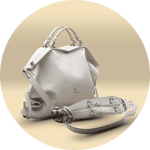 An icon: 8010Y6
In 1980, BOX San Sebastian designed its flagship, the 8010Y6 bag, which over time has become an icon bag, where each new season undergoes a transformation that keeps it up to date.
---

1989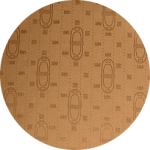 The Jacquard lining ``BOX San Sebastián``
In 1989, BOX wanted to reflect the colour of the sand of the famous San Sebastian beaches.
---

1991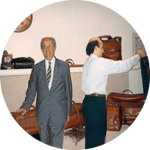 Collaboration with ELK
The main collaboration was established between 1991-1995, where Gerardo González, current creative director of BOX San Sebastián, designed and coordinated the handbags and leather goods of Enrique Loewe Knappe in the collection that bore his initials ELK.
---

2000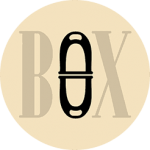 The stirrup
At the beginning of this century, BOX San Sebastián decided to strengthen its brand image, for which it designed a double running board, placed in an upright position, which stands as the new symbol of the brand.
---

2007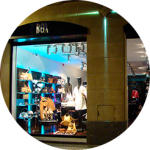 Expansion
2007 was the year BOX chose to increase its range of goods in the Peñaflorida shop, no. 10. In addition to the handbags, leather and travel goods recognised for years, it introduced clothing, gloves, jewellery and adornments, comprising an elegant and distinguished atmosphere of 100% leather.
---

2012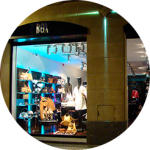 Internationalization
In 2012 "BOX San Sebastian" decides to approach the international market and guides its steps with conviction towards Japan.
---

2014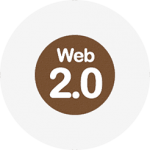 Web 2.0
Following the path of innovation, taking advantage of new technologies and projecting to gain competitiveness and service to its customers, in 2014 "BOX San Sebastian" designs a new website, improves its online boutique and incorporates social networks.
---
Previous
Next


A pulse of a new generation
Talent and creativity